North Side High School


Class Of 1963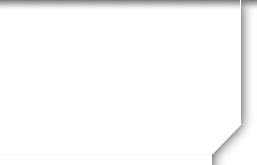 J. W. (Gregg) Meister
Profile Updated:
April 21, 2020
| | |
| --- | --- |
| Residing In: | Merchantville, NJ USA |
| | |
| --- | --- |
| Occupation: | Producer-videographer-PresbyterianMinister |
Comments:
Including the guard with his weapon securely on his lap there were six of us in the back of the pick-up truck. Our luggage obscured us from seeing each other, which would have been nearly impossible anyway on that moonless night on a barely passable road with no electricity within miles. Nor was there any other traffic. I thought there were no inhabitants near-by either until, as our truck crawled over a muddy pit in the road, a young man tried to leap onto the back of our vehicle, only to be pushed harshly aside by the guard.

"What is an Indiana boy doing 30-miles outside Port-au-Prince in the dead of night with a group of total strangers?" I distinctly recall asking myself. Just hours earlier, and shortly after the catastrophic earthquake that devastated Haiti in 2010, I had landed at a decrepit airport with my video camera gear. My assignment, through the Foundation For Peace, was to produce a videotape encouraging other Americans, specifically Christians, to volunteer both time and money to assist in rebuilding Haiti.

Since our 25th North Side High School reunion my service to Christ has primarily occurred through the production company I started after a marvelous 11-year parish ministry in San Francisco. That's not as entirely odd as it may first appear; I earned a Master's in Radio and Television Production from San Francisco State prior to becoming a parish minister. To transition into fulltime production work seemed a natural segue. The Lord appears to have blessed this style of ministry. In any event its certainly been engaging as I've been able to produce Christian programs in the Dominican Republic, Haiti, Cuba and Israel. That's involved a fair amount of script writing. This would shock Miss Greenwalt, who struggled mightily to get me to distinguish between an adjective and an adverb. Actually, she just gave up.

My wife of 41 years, who studied at the Sorbonne for a year, while seldom traveling with me for the productions – the exception being Israel – is fluent in French and loves to travel. We've frequently visited Paris (enjoying our times with Steve and Marie-Eve Pence) and dozens of other countries. I've reminded him that I consistently beat him in tennis. Oddly, he has a slightly different memory of those times.

The most fulfilling part of my life has been the most "mysterious," namely my daughter Miriam. She earned her Ph.D. in neuroscience from the University of Texas, Austin. I could not comprehend the title of her dissertation (I didn't understand my wife's Ph.D. dissertation either, perhaps confirming both Miss Greenwalt's and Miss Bowen's assessment of my capabilities). She is currently working for Microsoft in Redmond, Washington.

What was this Indiana boy doing in Haiti, or living in San Francisco, or visiting countries I barely knew existed? I have no complete answer to this question, which I've often asked myself. I believe in large measure, however, it's because of the values I absorbed in Fort Wayne and the importance of education impressed upon me by me high school teachers. Seeking to live under the umbrella of God's Providence has proven most fulfilling.
That's a beautiful way to recall Kitsy, Jim, as "my best friend." It will surely make your memories more special even as it makes your pain more poignant.
Thanks, Barry, for your fine comments on two good classmates. - Gregg
Posted on: May 23, 2019 at 2:20 PM
Steve - One of us should still keep playing tennis. Think it needs to be you! Blessings, Gregg
Phil - Hope we connect before your return to Indiana. We're 20-minutes apart. I'd offer to play tennis if you agree to move very, very slowly. -- Best, Gregg
Posted on: Dec 20, 2014 at 9:26 PM
Always good to hear from you, Steve. Thanks again for your prompting me to consider preaching again. Once we open ourselves to the Lord's will (with encouragement from friends) doors open. I've been invited to preach for six weeks this spring, immediately following Easter, as a local pastor takes a temporary leave. I'll be doing a series on the Psalms. Have a blessed Christmas, Gregg
Posted: Apr 11, 2020 at

8:54 AM
Posted: Dec 04, 2019 at

12:09 PM