North Side High School


Class Of 1963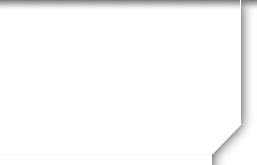 Richard P. Lamprecht
Profile Updated:
March 12, 2018
Yes! Attending Reunion
| | |
| --- | --- |
| Residing In: | Fulshear, TX USA |
| | |
| --- | --- |
| Spouse/Partner: | Janet Ruth Tetzloff (married in 1968) |
| | |
| --- | --- |
| Occupation: | Volunteer for Important Causes I Am Passionate About |
Children:
One daughter, Julie, has given us the pleasure of a wonderful husband and two beautiful grandchildren More…

who now ignore us, just like I did with my grandparents.
| | |
| --- | --- |
| Military Service: | Did not serve, but now am a volunteer to the USMC |
Comments:
I wish I could say otherwise, but I absolutely hated high school with a purple passion! I could not wait to get out of the NSHS prison. As a neurotic, geeky guy with poor social skills, maturity came much later for me. I did not make many friends, and for this I wholeheartedly apologize.

As a late-bloomer, this awkwardness was finally overcome with a fresh start during the early years at IPFW, which I embraced wholly by helping organize numerous organizations such as the camera club, student senate, and Circle K among others.

Always having something to prove in my own immaturity and lack of interpersonal charm, I focused this energy, coupled with a few missteps, bloody noses and other foibles to develop a business management performance paradigm that served be well some fifteen years later. The result was a successful career as a "business doctor", curing sick and troubled companies, affording them much greater profits. Throughout my later business career as President, COO, SVP and GM, I grew small companies into big ones, and turned unprofitable companies into very profitable enterprises.

I revitalized troubled business units of Fortune 200 companies and turned around scores of under-performing privately held businesses. The successes have been acknowledged by The Wall Street Journal, Inc. Magazine, Orange County Register, Los Angeles Times, and over 30 industrial trade publications.

Most recently, as President of an electronics contract manufacturer I led year-over-year revenue growth of 24%, resulting in 340% increase in annual profits to twice the industry average rate, resulting in its sale at a premium.

Earlier, after rejoining a defense prime contractor firm I co-founded many years prior, my efforts resuscitated the company from near bankruptcy with tripling of revenues and record profits in three years, resulting in its sale for $27 million.

Earlier in my career, I served in various sales, marketing and manufacturing leadership positions in divisions and at the corporate level of three Fortune 200 firms.

I retired in 2007 to do volunteer work, which is exceptionally fulfilling and a highlight. In 2012 I started a career training program for the USMC officers and senior NCOs at Camp Pendleton, CA who were retiring and planning to enter the civilian business world... a world about which most are clueless. See www.bcts-usmc.org. Three times per year I lead a team of other former executives in a four-day program providing insights and tools for their civilian survival.

Not a pleasant highlight was my move from sunny, beautiful coastal southern California to east Texas, having given my bride of many years the opportunity to move us after her retirement to a place of her choice. We moved to where the grandchildren were growing up. No longer cute and fuzzy, they have subsequently matured to where we now have become fixtures in their lives to be taken for granted (except of course when gifts are involved.)

Daily life here in the flatlands west of Houston is spent dodging hurricanes, flood waters, and horrendous rainstorms unlike anything in the old fort, relentless heat, perspiring in oppressive humidity, flying R/C model airplanes, and keeping my 1957 Thunderbird running.

I keep my sanity by developing friendships with other geezers who build airplane models or play with their cars too. We grab grub each Tuesday morning in our Geezers Gormay Group, and three time a week we all Geezercise together under the instruction of a willowy 30-something diva we have hired to keep us limber and in a perpetual state of fantasy.

I only wish I were actually as good as I remember I was!
Suzanne, we had great times together at Price School and Franklin. I remember lying on your front lawn looking upwards at the changing cloud formations. You were a great friend.
Posted on: Mar 17, 2018 at 12:31 PM
Jim, it is good to know you are well and happy. We had some good times, the three of us including Steve Carpenter. What was your handle, K9TZH, as I recall.
Posted on: Mar 12, 2018 at 10:53 AM
Pamela was a good friend and a great person.