North Side High School


Class Of 1963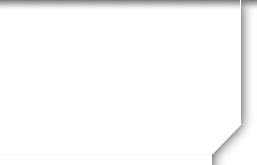 Steven B Doan
Profile Updated:
August 25, 2020
| | |
| --- | --- |
| Residing In: | Belle Haven, VA USA |
| | |
| --- | --- |
| Spouse/Partner: | Donna Jean Burton Doan |
| | |
| --- | --- |
| Occupation: | Retired Chaplain/Pastor |
Children:
Stephanie, born 1969
Richard, born 1970

Grandkids: Christopher (1995-2005); Andrew, 1998; More…

Catherine, 1999.
| | |
| --- | --- |
| Military Service: | Army |
Comments:
After Yale, went to IU for Ph. D. in English, but was drafted halfway through. Volunteered for OCS in Artillery, went to Vietnam, Germany, Oklahoma, then taught 3 years in English and philosophy at West Point. Got out to go to seminary in Lexington, KY, became a pastor, then returned to Army as a chaplain. Retired in 1998, and Donna and I were co-pastors in Christian Church (Disciples of Christ) for next 12 years. We retired to the Eastern Shore of Virginia to be near our daughter and grandkids. Had 3, but oldest (Christopher Michael Pierce) died when he was 10. Two living are Andrew, 22, and Catherine, 21. A pure joy. Retired as part-time endorser of chaplains--military and civilian--for our church in 2017. We lived in Germany 5 yrs, Italy 2 yrs, New York 3 yrs. And I served a tour in Vietnam and one in Korea--9 yrs overseas. Beginning in 2013 I served three different Methodist churches here and finally retired again in June 2020. Starting a new ministry at nearly 68 years-old gives one pause--and a sense of excitement--but retirement during a pandemic seems fitting. I pray that you are all staying safe.
School Story:
The years at North Side were formative. You were all such a huge part of my life and graced my days with laughter, friendship, tears, and much joy.l Because our family moved so much, I probably knew over 300 of my 500 classmates--attended Forest Park, Rudisill, then Forest Park again, St. Joe Center, Northwood Middle School (first class to grad), and finally NSHS. Too many friends to name each, and a lot of great teachers--Sinks, Bickel, and who could forget the finest--Miss Greenwalt--she never accepted less than your best and then demanded more. I only missed a few days in 3 years and loved darn near every moment. Lou Bjorab told me it was the best time of his life--not far off! And I love reading your stories, classmates. I still hold you in awe.