North Side High School


Class Of 1963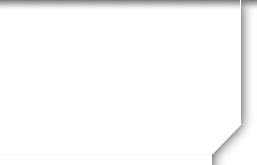 Message Forum
| | | |
| --- | --- | --- |
| | | |
09/18/15 02:29 PM
#52

wondered if anyone ever heard this? North side is suppose to be in the top 10 haunted schools in the us

. North Side High School

Fort Wayne, Indiana

First opened in 1927, North Side High School is located off East State Boulevard overlooking the east bank of the Saint Joseph River on Fort Wayne's north side. Its first principal was Milton H. Northrop. According to legend, the school was built on a Miami Indian burial ground. A tribal chief tried to stop the construction, but was unable to do so. Chief Mac, the school's mascot, was supposedly adopted to placate his restless spirit, but it continues to return. While the auditorium was being built, a portion of it collapsed, killing a construction worker and injuring several others. The ghost of this unfortunate worker reportedly manifested during recent renovations to expand the school. The most popular story from North Side High concerns the ghost of a former student. Her apparition has been most frequently seen in the gymnasium and indoor track, usually in the morning
09/19/15 11:37 AM
#53

About black people in our class , I remember one black girl in our school ; however she did not last too long

before transferring out. Does anybody elae remember her?
09/19/15 03:32 PM
#54

are you talking about Besse Dunbar? I think she was from th childrens home and was a very nice person
09/19/15 04:47 PM
#55

Yes. I remember her. And we had only one Asian, as I recall -- Steve Chen?
09/20/15 07:50 PM
#56

Does anybody remember class mate James or Jim Griffin, Hewent by the nickname "Slim"?
09/21/15 02:01 PM
#57

yes, He died 8-04-2007. But you probably already knew that.

Norma
09/21/15 05:28 PM
#58

The classmate who died in 2007 was Jim Griffith, a friend from age 5 on and a good soul. He loved sports and loved to laugh. I was sad to hear of Griffy's death.
09/22/15 10:52 AM
#59

Thank you for your response concerning Jim" slim" griffith. He was a good friend to my brother and I.

My brother Bob will be saddened by this news. Thank you,,,,,,,,,,,,,,,,,,,Nash Moreno
09/23/15 07:10 PM
#60

Its me again Ethel

It appears that I made a mistake asking for information about a fellow class mate.

The person that my brother Bob was looking for was Richard "Slim" Gailreath or G ilreath.

He was a tall quiet uassuming person and what we did not know was that he was from the childrens home.

Any and all information will be appreciated , thanks again,,,,,,,,,,,,,,,,,,,Nash Moreno
10/06/15 04:17 PM
#61

Please checkout crowdrise ; This site is like Go Fund me

Crowdrise COPD stem cell therapy for Nash Moreno.

The Lung Institute began using a persons own stem cells to help regenerate lung tissue.

They have four locations nationwide ; Florida , Tenn , Penn , and Arizona.

The procedure is on an out patient basis over a three day period. This procedure has seen

great results . Most people with COPD use oxygen ; with this treatment oxygen use is reduced

or no longer needed.

The government will not cover the expense , no insurance will cover theexpence nor will the VA .

The beginning cost is $11000.00 and could go up from there.

I am asking for your donation to help me acheive my goal. Thank You.................Nash
01/14/16 11:42 PM
#62

I've been on the road again, afoot with a pack in India (Maharashtra). I invite my old Northside classmates to join me for a moment in a pleasant Kolhapur slum called Kananagar. Good weather, no blisters, tea and cookies in an Agatha Christie atmosphere.

The latest notes are at jbriggs926.com, or, another door at Facebook...
01/15/16 11:49 AM
#63

Are you going to publish? This looks like good National Geographic material.
01/16/16 03:24 PM
#64

I have enjoyed reading the posts of my former classmates, and I'm sure most will not remember me - I was the geeky looking girl who only cared about getting home and back on a horse. It wasn't a phase. This site is wonderful, and although enjoyable, it is also sad to see how many classmates are no longer with us. God Bless them all.

My post is irrelevant, at this time, as I learned that the FWCS board (primarily, the chair) felt the need to change the name of our mascot, the brave "Redskins," to the "Legend." I was surprised that former alumni, as well as some current students, did not have a vote or suggestion for a new name/mascot . . . .I guess that would have been too easy. I am curious as to how a "Legend" runs onto the football field or basketball court - will it be a big "L?" Our yearbook is the "Legend." Think about all the logos, uniforms, etc., with the Redskin emblem, and how costly it will be to change this. Had I been allowed to vote or suggest (as all of us should have been), I first would have voted "no" on the change, but as that was decided without our input, I still would have suggested, "North Side Chiefs." Easy - no change of any emblems, no out of pocket costs compared to what Legend will bring. I was always proud to be a Redskin and felt superior to those Archers across town - we were tougher and respected our heritage.

I have been away from "home" for 35 years, however, my mom is still there, so I get some Fort Wayne news. I am living in Georgia on my 20 acre horse farm, raising Thoroughbreds - see, I told you it wasn't a phase. Keep posting happenings from our class of 1963. Fond memories.

All the Best,

Jan
01/17/16 10:08 AM
#65

Like Janice Bower, I was a know body. I am also very PROUD to be a North Side Red Skin. If we had the chance to VOTE, I also would say NO! From what I have heard the school was built on a Indian site or barrial ground. The name is simballic not discriminating. I just wish some of these tree huggers would do something constructive, instead of trying to re-envent the wheel. That goes for the NFL with the Redskins, but they haven't said anything about the Kansas City Chiefs. These people need to sit back and do a little research and see why things are called the way they are. Indians were brave and fought for what they thought was right (land, life style and there freedom). That what NSHS stands for and what educating young people is all about.
01/17/16 12:38 PM
#66

Janice and Peter,

I was another bookish, not as popular as some. But I agree. We are Redskins to the end. No one can take that moniker from us. But we can adjust because we are North Siders and were educated adjustable.

Norma
01/18/16 03:39 PM
#67

Hi, Peter and Norma . . .

I remember both of you. Thank you for responding to my message. No, Peter, I don't consider us nobodies at North Side. We were all part of a great class with diverse interests. I am thankful for the education received at the Dome, and looking back, we probably received a better education in high school than students now receive in "some" colleges and universities. I had great teachers. I did not participate in extracurricular activites, as I had a goal outside of school, which took most of my time. I have had a wonderful, exciting life, which included a long marriage prior to the death of my husband, three children, who have gifted me with 6 grandchildren, lots of travel, meeting celebrities through showing horses, meeting a U.S. President - Jimmy Carter lives 15 miles from me - and being part of Rosalynn Carter's Care Institute and knowing her through my work in geriatrics Alzheimer's care. Having been in the horse "business" for 58 years and previously training race horses, I am now focused on raising Thoroughbreds for the Kentucky sales. One of our classmates (Linda Strong) wrote in my yearbook to remember her when I won the Kentucky Derby . . .Haha - I'm still working on that, but the Kentucky Oaks is not out of the question, either. It's been a great ride, and I like to think my education at North Side and gaining confidence and the ability to talk with anyone was responsible for a lot of my success. I will still watch and read about all of you with the pride of being a part of North Side High School and a former Redskin.

Jan
01/19/16 01:53 PM
#68

Thanks Jan for remembering me. Wasn't sure that I was even a good splot on the wall, that people walked by. I do have a lot of very good menories from the DOME. I still brag about the school and how big our class was, the size of our auditorium, how many gyms and pools we had. Most of the schools around Kansas here and Colorado, there classes are under 100. Some of the areas I have lived in Colorad the hole student body wasn't even 50 students (K to12). I had some good teachers, but I had a couple that shouldn't have tought. One I remember was Mr. Clark. He would put a problem on the board. Then look at it and saw that's a good one and start working on it himself without explainning what he was doing, then the bell would ring-DAM. I got lost and fell back. I passed, but I don't think I learned any thing. Dean of Boy caused me college, being young and stupid, I listen to him. I had all my credits, so he gave me the option to come to school late and take of early. I should of taken some pre-college courses. Again young and stupid. Applying to several colleges, they wanted me to take 3 or 4 pre-college couses. As it has turned out, I too have had a very good life in law enforcement. Working in the mountains, one really learns how to conduct themselfs, when your back up is 1 to 2 hours away. Now retired, I have just moved to 3 mile east of Augusta, Kansas. I only have 5 acres. On our ranch in Colorado, I to took care of 6 houres. They were just hay burners, but fun.

Pete
01/19/16 09:35 PM
#69

Hi, Pete,

First, thank you for your service in law enforcement. I have several friends who are in law enforcment or retired. One of my best friends was a Washington State Trooper- then detective for 33 years. You have to be a special person to be in that field.

I only had one teacher that was a stinker and will remain nameless. I took both academic (college) courses and business classes. My guidance counselor discouraged me from pursuing a career in veterinary medicine (wrong advice) with the excuse that I was too small (85 lbs), and very few women were veterinarians. HA! All that sure changed. I'm pretty much my own veterinarian with the horses, other than surgeries, but I have done a trach.

Enjoy your retirement in your beautiful part of the world. Good grief, it doesn't seem we graduated 53 years ago. We are not that old.

All the Best,

Jan
01/20/16 11:43 AM
#70

I was very luck with the crap I ran into being an office, I didn't really get hurt. If fact I am very luck with the health I have. Like us all I have my aches and pains, but I am very mobel with NO meds. Think I am fortunate that I am able to enjoy KANSAS. That's a statement - Kansas. We are in a nice area. I have a lot of freedom here.

Pete
03/21/17 06:17 PM
#71

It's been a long time since anyone posted here, so I don't know if this will get read... I just reconnected with this site after 4 years away from it myself. Have been enjoying participating on a Facebook page called "You are positively from Ft. Wayne if you remember... " https://www.facebook.com/groups/140262392730780/

A couple of people remembered me there from my posts, and that started the search for connections which lead me here.

Born and raised in Ft. Wayne, to two NSHS grads, I left when I was 20 and have since lived everywhere else. I no longer have any relatives in the area. My last visit there was maybe 5 years ago for a cousin's funeral in Auburn, and I have a brother who lives in Bloomington, so no blood ties in town any longer. But I do have a thousand fond memories of my early days there.

Among other things I am a professional writer, and have written a biography which begins just as I was preparing to leave Ft. Wayne for the outside world, and I hope to finish it soon. I am using my unusual and paripatetic life to explore the great changes in the country and our culture over the last 50 years.

I was surprised to find messages from three old friends waiting for me here when I finally got logged in yesterday, courtesy of James. But they were all old. The messages, I mean. Hope we can still connect.

If you care to reach out beyond this site you can friend me on Facebook (David Kinne) or email me at d.kinne at gmail dot com. (No bots need apply)

Love to all,
David
03/22/17 10:06 AM
#72

Dave,

Just a heads up in case the email I sent you gets caught up by your spam filter. My email is stanneedham@embarqmail.com

Stan
12/04/17 03:34 PM
#73

According to Mike Morris, Alice Coatney is still on the staff at the college where she is a professor. Is our information correct about her death. I am not sure who sent in the original notice. Check with Mike Morris for updates. Surely, she would not still be listed as on staff if deceased.

Norma Hoffman
09/01/18 07:25 AM
#74

Saturday, September 1, 2018

It's hard to believe that a week has passed already since our 55th class reunion took place. It really was a wonderful weekend for all who were able to attend - but if you weren't there, you were not forgotten as there was much talk about old friends, rememberd events, and special places and moments from our high school days. It truly was a special weekend. We started on Friday evening at the Ramada Inn Plaza North in Fort Wayne where a privatte room was reserved for us, and all who were able to come floated from group to group, table to table, renewing acquaintances and memories with former classmates - all the while cathching glimpses of ourselves at our 50th reunion on the screen set up at the head of the room. It was informal and noisy and joyous - truly a special time. On Saturday morning we were treated to a wonderful tour of our alma mater, and while you may say that we did that five years ago, things have changed a lot in five years, and we saw parts of the building that had not even existed at that time. It was a terrific tour and all who attended really enjoyed it. On Saturday evening then, we came together at the Pine Valley Country Club to eat and drink and chat and dance - and laugh, of course, - at our own silly antics recalled from our days in the Redskin Halls (Remember: once a Redskin, always a Redskin.) The decorations were beautiful as each table glowed with candle light and bouquets of red and white balloons, centered by one beautiful mylar balloon wearing the famous redskin logo that we all remember from the center of our basketball floor. These balloons, by the way, were the last remaining in the city to wear this logo - a new Legends logo has now replaced it. We all received a book with classmates information - and if you weren't there but ordered one, it will be coming soon. All in all, it was another wonderful Redskin memory. It brought home to all of us, I believe, how truly special the Class of 1963 was and is. We are lucky to have been counted among its members. I am sure you will be seeing some photos here soon as lots of pictures were being taken as the Saturday evening gala progressed. Wait until you see the beautiful cake we enjoyed for dessert! To all who were there, blessed memories, and to those who were unable to join us, you were with us in spirit, and our hearts and hands were reaching out across miles. Hope everyone made it home safely, and just a reminder, plans for our 60th are already underway. Until then - be well and happy all of you - and thanks so much for such sweet and special memories.
09/01/18 03:51 PM
#75

Susie, you and the others did a wonderful job planning this reunion. A good time was had by all.
09/02/18 11:38 AM
#76

Thanks to you and the entire committee for a great reunion. Just sorry I didn't have more time with many of my old friends and acquaintances. See you all in five days years, if not before.